Sunny Skies Up!
Despite any mention of April Showers, these days I find myself singing that old Irving Berlin song 'Blue Skies'… "Blue skies smiling at me" - such a beautiful idea – to know that the sky smiles down on us. Whether outdoors or in, I love to recreate the beauty of a blue sky on my table. Layered here, on this quaint little table for two, is the
Shannon Plaid
breakfast cloth. Its powdery blues and soft yellow weave give it a wonderful country flavor and provides the perfect base for the
Josephine Blue
placemats. Named after my beautiful, vibrant granddaughter, the Josephine brings a gentle floral aspect to this scape while hints of sunny yellow add a cheerful note. The coordinating napkins are double-layered over
Essential Napkins
in pale yellow to bring forth even more sunshine! Napkin cuffs add a dash of sophistication while fresh floral arrangements herald the coming of our beloved garden season! With a table so fresh and welcoming, why not linger in comfort as well as style? Here the chairs are lined with comfy pillows in the
Shannon Patchwork
collection – a symphony of blue floral prints and plaids – once you sit down, you'll never want to get up!
Here's to beautiful spring blue skies and warm sunshine – when you smile up at them, rest assured they're smiling back.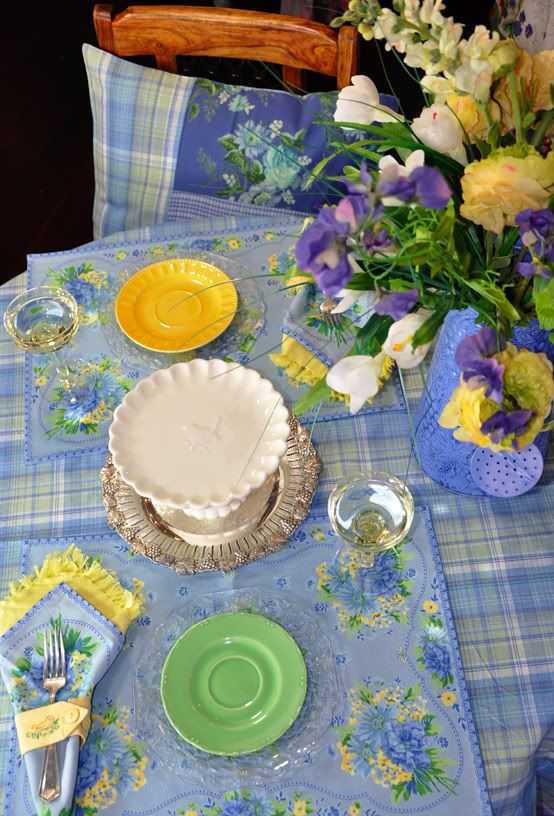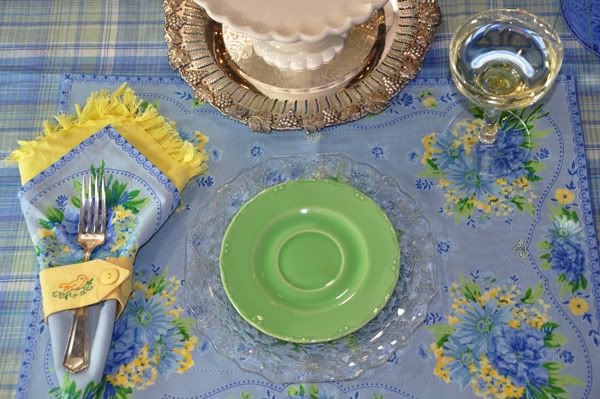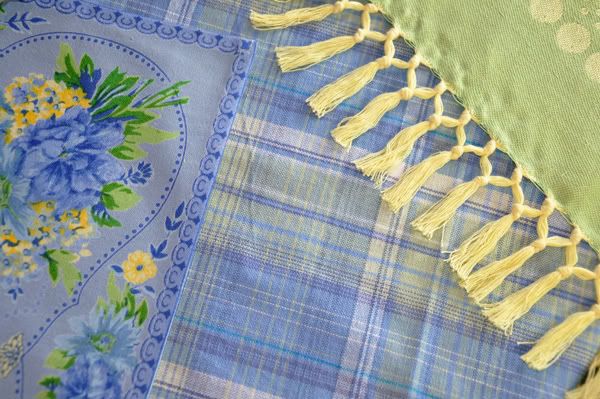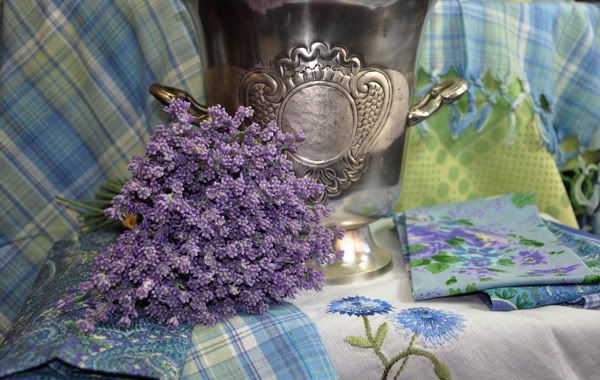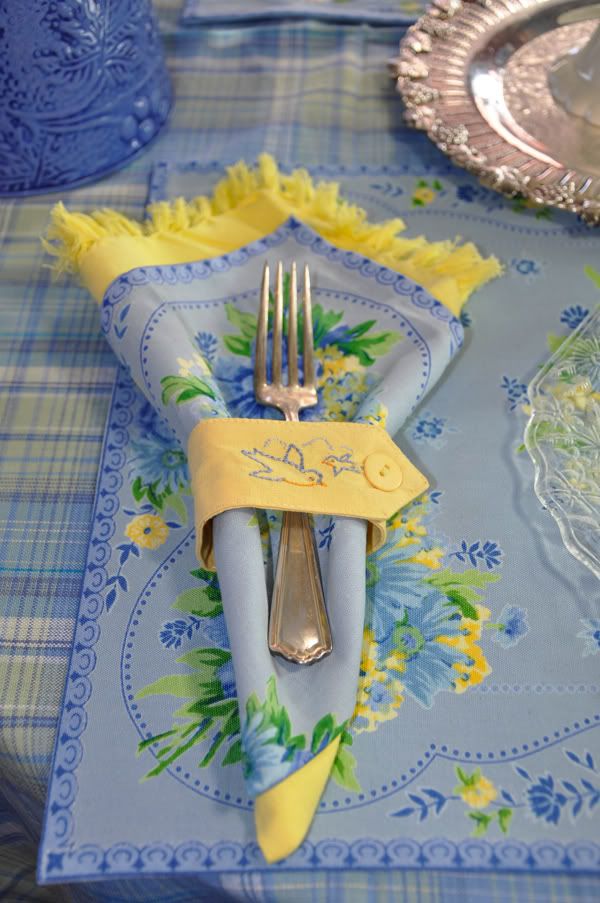 (For more information about Tablescape Thursday and all its beauty,
click here
)
Enjoy!
Feel Beautiful Live Beautiful Be Beautiful